RIGHTS & RESPONSIBILITIES
          It seems that everyone is determined to retain all their rights and privileges. What most do not keep in mind is that each right and privilege has an associated responsibility.
          What are your rights?

           Life, Liberty, and the pursuit of happiness.
           Free speech, and the right to vote.
           To perceive God in whatever way He has revealed himself to you.
           The right to bear arms - - to own a gun.
           To 'see' your own elephant.
           To worship as you see fit.
           To possess that which is yours.
           To exist, to be.
           Health.
           Safety and security.
           To be yourself, who you are, what you are.
           To control/direct your own destiny.
           To be loved.
           Truth.

          There are other rights and other ways of expressing them.
          If I have these rights, then you also have these rights. It is my responsibility to guarantee you are able to exercise these rights.
          If you have these rights, then others also have these rights. It is your responsibility to guarantee they are able to exercise these rights.
          Each right is tightly tied to a responsibility. The responsibility is really more important and more critical than the accompanying right.
          I have the right to carry a gun. Does that not also require responsibility? I have the privilege to drive a car. Does that not also require responsibility? I have the right to say what I want. Must I tell the truth? Am I not responsible for the hearer's feelings? Is it not required for me to make sure that the words I use are not offensive? May I use foul or inappropriate language? May I say unkind things? May I gossip? May I make threats? May I shout "FIRE" in a crowded theater?
           Be ye therefore imitators of God, as beloved children; and walk in love, even as Christ also loved you, and gave himself up for us, an offering and a sacrifice to God for an odor of a sweet smell.
           But fornication, and all uncleanness, or covetousness, let it not even be named among you, as becometh saints; nor filthiness, nor foolish talking, or jesting, which are not befitting: but rather giving of thanks. For this ye know of a surety, that no fornicator, nor unclean person, nor covetous man, who is an idolater, hath any inheritance in the kingdom of Christ and God.
           Let no man deceive you with empty words: for because of these things cometh the wrath of God upon the sons of disobedience. Be not ye therefore partakers with them; For ye were once darkness, but are now light in the Lord: walk as children of light (for the fruit of the light is in all goodness and righteousness and truth), proving what is well-pleasing unto the Lord; and have no fellowship with the unfruitful works of darkness, but rather even reprove them; for the things which are done by them in secret it is a shame even to speak of. But all things when they are reproved are made manifest by the light: for everything that is made manifest is light.

          If I am in the entertainment business, I have the right to put anything I want on film. But, I have the responsibility to ensure that my product does not lead anyone astray. I must show proper behavior as superior to improper behavior. If a child sees my product, they will be shown nothing that will corrupt. Nothing to give the impression that improper behavior is acceptable.
          No matter what your walk in life, you have the responsibility to exercise your rights only when these rights are right. If not, then you are making the wrong decision when exercising your free will. You are abrogating your responsibility. Do not forget that the responsibility has much greater value than the associated right.
          I have the right to live in safety. That means that I have the responsibility to protect others. I have to pay my share of the costs to maintain a police force, fire department, and even army. I have to render to Caesar the things that are Caesar's.

          What about making an effort to help others? The food I eat, the roof over my head, the clothes on my back are all rights that also require I help those less fortunate. The right to possess is accompanied by the responsibility to share. This is a message that Jesus tried to get across many times. I should not require or expect a reward when performing my responsibilities. This is not the same as "Works" as described in James 2:14-26. Or, maybe it is. But then we never pay any attention, no matter how many times God tries to deliver these messages.
          Yes, I am my brother's keeper.

I may not violate his rights but I must honor my responsibilities to him. He may not follow my path. He follows his own path. Why do I feel it is my responsibility to keep him straight? Does that not violate his rights? What is the proper way to look at the evils others do? If they are not violating anyone else's rights, then should I mind my own business?
          I know what the elephant looks like. I know what the elephant wants. You don't know, so I have the responsibility to set you straight. From this concept come all the holy wars throughout the ages. What if you are gay? Do I have the right to kill you? Do I have the right to harass you? What if your personal habits seem to me to be a direct violation of God's Will? Are you then evil and so I should take action to halt your sins? Remember, I know what the elephant looks like, so I know I am right.
          My God is all powerful. You exist only because God continuously desires your existence. He can strike you dead with or without a reason. He does not even require you to sin. How weak is your God? Is God so weak that He needs you or me to punish the sinner? Is taking God's place your responsibility? Or mine? No matter how much my stomach is revolted by your lifestyle, I may pray for you, but I may not refuse you any of the rights God has given you.
          You are a child of God. One of God's creations. I must love you. I must respect you. I must try my best to understand you. This holds true even if you refuse to acknowledge God. I may offer help if you so desire. Perhaps I am required to tell you what I believe is right. Perhaps. But, I do not have the right to force, coerce, or threaten you in any way. I may not even tell you that you are going to Hell. After all, I do not know what God's plans are for you. If I do challenge your right to be you, I am compromising your rights. I am trying to take God's rights.
          If I believe what I just said, then I must support "gay rights." This does not mean that I accept or approve of certain actions or behavior. It only means that I may not restrict anyone's rights. I may not take away another person's rights. I have the responsibility to guarantee that everyone retains all rights. This includes especially those I may find reprehensible.
          My responsibility extends beyond that. I must love, respect, and try to understand. If I fail, it is not your fault, but my own blindness. If I cannot, it is a weakness in me. It is a lack of love or maybe even faith. After all, you are a child of God. No matter what I perceive your faults to be, I am required to do my part.
          It would be easier if there were no rights. Then we would not have the associated responsibilities.
Lenore:          How are you determining what someone's responsibilities are? Who is setting the parameters?
George:          It is my book, and so I am just deciding what I think is right and what the responsibilities are.
Lenore:          Oh ? - - - Kay, - - - -

          Another disclaimer! If you don't agree with my judgement, then do not follow my dictates.
          And the King shall answer and say unto them, Verily I say unto you, In as much as ye have done it unto one of the least of these my brethren, ye have done it unto me.

          We have responsibilities above and beyond our rights. According to this, we must give to others even more than we ourselves receive. Mother Theresa of Calcutta saw that passage and lived by it. I am not trying to say that she was perfect, but she did dedicate her life to helping the "least" of God's children. If she was not perfect, then how much farther from perfection are we? We do not all have the ability to work with the poor and sick as she did, but we all have our own talents. These talents must be given to help our brothers. We are our brother's keepers, but, we must give them help without requiring of them any of their rights.
          If my talent is to write this book, then I am required to do as good a job as possible to help you explore your own faith. If I am successful, then not only will I have explored my faith, but you may gain a few ideas too. You have your own talents. It may be nothing that is visible to anyone else.
•          Pray for others.
•          Dedicate your life to help the poor, sick untouchables in India.
•          Share your financial resources with a mission somewhere.
•          Participate in the big brother or sister program.
•          Love your neighbor.
•          Shovel the snow or mow the grass for an older person who no longer is able to do for themselves.
•          Help in a food kitchen.
•          Be a scout leader.
•          Help a teacher by making copies of assignments.
•          Listen when someone is hurting.
•          Love your enemy.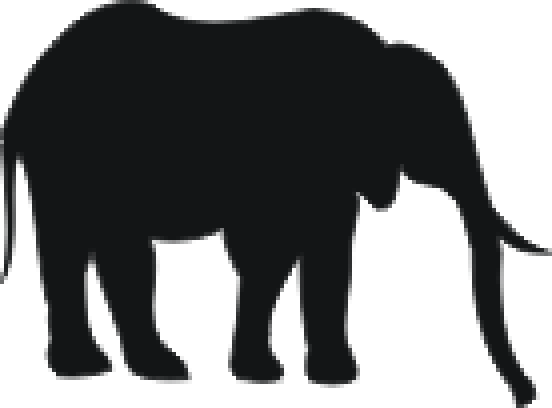 Footnotes:
1. Three of these are from the Three Great Rights of Mankind attributed to Confucius.
2. ASV Ephesians 5:1-14
3. Matthew 22:21
4. Genesis 4:9
5. From a discussion with my wife when talking about this chapter
6. Matthew 25:40

copyright&copy 2007 George L Snyder